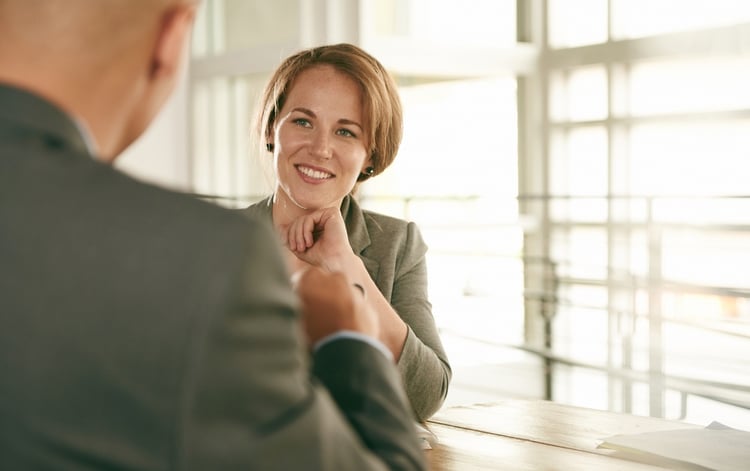 Effective communication, in writing as in person, relies on a balanced usage of the teachings of the ancient art of rhetoric and the relatively new science of neurolinguistics. If you comply with the 10 tips below, your chances of being admitted into a top-ranked MBA increase significantly.
1. Know your topic
Research and practice are the basis of good communication. Once you've gathered all the information that's relevant to the task at hand, make sure you practice your speech and review and proofread your texts as many times as necessary. Practicing and reviewing isn't faking; it's simply improving the way you express yourself.


2. Address your audience
Good speakers always make their audiences feel good. If you investigate your application managers on LinkedIn and the degree of formality typical of your business school, adjusting your speech to your audience becomes easier. You needn't use complicated expressions; just select words and phrasing both natural to you and appealing to your audience.


3. Start your answers with an impactful line
Application managers are normal people. A great and impactful first line grabs their attention and makes them focus on what you have to say. Consider the first impression you wish to make and keep it short and simple.


4. Speak "positive"
Neurolinguistics teaches us that human brains respond better to positive language. For example, "but" can often be replaced by "and" without altering the overall meaning of the sentence (try it). What it does alter is the unconscious reaction of your listeners' brains to your speech. Adopting neurolinguistics' lessons requires commitment and practice, in day-to-day-life as in essays and interviews – yet it's fundamental.


5. Base your statements on facts
Being informed is one of the most important traits of successful business leaders. Nobody appreciates a know-it-all, but if you're not familiarized with basic facts regarding current affairs, your MBA or your business school, interviewers will rightly feel you're wasting their time. Follow the news and create Google alerts on your devices concerning matters relevant to your application process and post-graduation goals and discuss them with those around you.


6. Give personal examples
Examples breed empathy and give you credibility. Storytelling helps turn an interview into a somehow less conclusive event, an occasion for interviewers to get to know you and how you think. It works equally well in essay writing. Choose anecdotes with a wide appeal to illustrate your points of view or how you came to them.


7. Admit your ignorance
If you don't know enough about something, exclude it from your essays and readily admit it in an interview. Nobody knows everything. Besides, being caught in a lie discredits you entirely.


8. Use your sense of humor
Essays and interviews are serious affairs – yet they mustn't be boring! As long as you respect the due formalities and politeness, your sense of humor can help you improvise good answers in an interview and generate goodwill towards you.


9. Ask questions and / or express your concerns
The questions we ask sometimes say more about who we are than the answers we provide. Prepare two questions related to your program, the school or post-graduation possibilities for your interviewers. In an essay, express your concerns wisely. This attitude demonstrates that you're aware of the importance of the investment you and the school are making.


10. Say thank you!
Application processes are tough and time-consuming for business school staff and managers. Demonstrate your respect for their work and thank them for their consideration.


Remember, you can always reach out to our team if you have questions about this blog post.