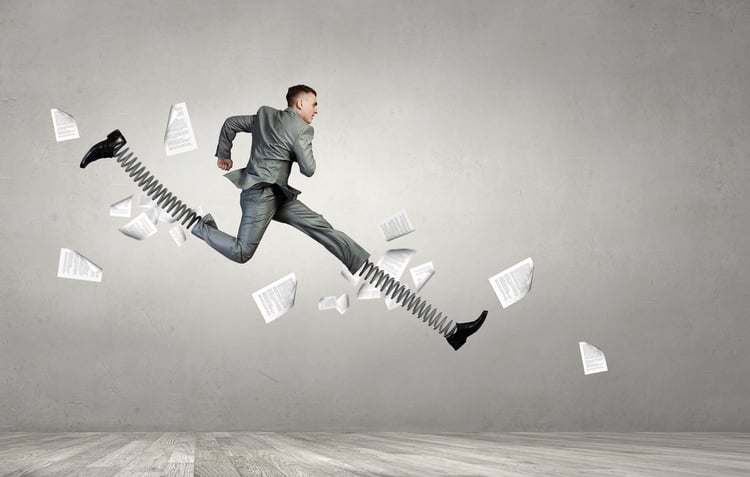 An MBA is a Master's program offered to applicants with at least 3 years of professional experience by an independent, recognized higher education institution. It provides an integrated business education from an international perspective for one full-time year or two part-time years of study. MBAs cover core business skills, combining conceptual and pragmatic approaches. Specifically, an MBA aims at developing students' soft skills, with a particular emphasis on group work and market exposure, to promote students' career advancement, life-long learning, and networking.
This encompassing curriculum means that MBA students have an exceptionally wide range of professional opportunities once they graduate. This blog post addresses some of them.
Consultant
Consultancy is probably the most natural of career paths for MBAs. On the one hand, it requires an overarching, international and strategic-minded outlook on the business world and individual companies. On the other hand, consultants must have the interpersonal skills that put clients at ease to express their concerns and facilitate communication. Check out specialized as well as mainstream consultancy firms and ensure you apply for the ones whose business approach most resembles yours.


Finance Manager
Most students coming from a non-management background dread the first day of their MBA Finance module. Yet sound finances are at the core of any company's ability to grow and expand. Finance Managers must be able to deal with numerical and qualitative information, displaying the ability to deal with colleagues from all departments to gather accurate information as well as the communication skills necessary to reassure and motivate Board Members. MBAs' insistence on hard and soft skills prepares students well for this position.


Marketing Manager
Marketing relies on a deep knowledge of products and customers. If you're enrolled in a top MBA program, you're acquiring up-to-date tools to assess products and companies, while developing your abilities to communicate with and understand members of other cultures (what they identify as their needs; their buying habits; their cultural specificities; etc.). If you're the creative type and have a flair for sales, Marketing Manager may be your future job title!


Operations Manager, Supply Chain Manager or Logistics Manager
Operations, Logistics and Supply Chain are areas which have grown significantly. With the constant technological advancement of online operations and the growth of online retailing, the work and knowledge of managers with this expertise has never been more important nor their skills more sought after.

If you want to play a vital role in the success of an industry, in one of these roles you can manage people, process, and lead technology all in one, ensuring the effective organisation, storage and distribution of products and purchases for a continuously improving customer experience. The MBA provides you a framework for developing the knowledge and skills required for a successful and rewarding career in this field.


Entrepreneur
Many MBA students have ideas and projects for own companies. The market exposure and in-class networking a good MBA offers can create investing and partnership relationships that justify anticipating the launch of an own company. If you feel this is your situation, make the most of your MBA and discuss your business strategy with Faculty and fellow students while you're still studying to guarantee you have a winning plan.
Regardless of the career path you take, negotiate a salary that reflects the intellectual and financial investment you've put into your MBA! And, of course, share your insights on this topic with us. Thank you!