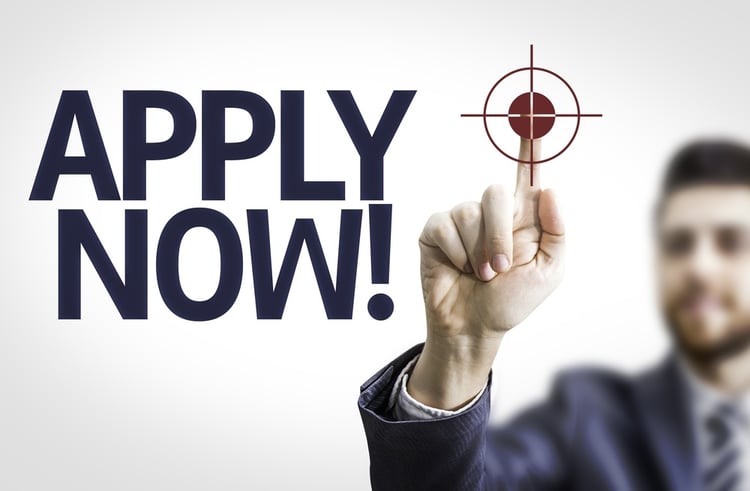 Don't despair: just present a flawless application. There are many valid reasons for someone to apply late for an MBA. Maybe there've been changes in your workplace that made you reconsider promotion prospects; maybe you've finally found that investor to finance the business venture you've been planning for so long.
Whatever the reason, many institutions now have "fast track" application processes to ensure that late applicants are still considered for their programs. Regardless, it's always worth to try and get in a top MBA program – even if you're a late applicant. To help you along that path, this blogpost addresses the must-dos for the early stages of a successful late application.
CV: the devil is in the details
Your CV is likely to be the first document application managers look at. Keep it simple, short (1 or 2 pages max, numbered), and tidy (no colors, no symbols, preferably one font, clearly defined categories). Above all, remember to clearly state that you meet the MBA's entry requirements: at least 5 years of professional experience, certified fluency in English through a valid IELTS, TOEFL or CAE exam, a solid knowledge of business-applied maths (GMAT or GRE), and an international and ambitious mindset.
To guide application managers in their reading of your CV, write a short summary about your experience and achievements immediately after the "Name & Contacts" section. Remember that experienced professionals take less than 10 seconds to decide whether they'll go through the entire CV, so be concise and appealing. In the main section of your CV, include facts and figures that show not only what you did, but how you did it.
Essays: no clichés, please!
By the time your application starts to be analysed by the admissions managers, they have read all about applicants who want to be the next Bill Gates or save the world. Try honesty instead: it's refreshing for professionals who've read thousands of essays. Each essay will give you an opportunity to show another side of you. Take advantage of this opportunity and write compelling stories about your experience and expectations. Take your time to think about the requested topics and carefully review everything you write. At this stage, you don't want to leave a typo. Demonstrate that you're aware of the investment you're making in your education, but also of the investment they'll be making in you if they choose to accept you. Remember that potential is as important as past achievements. Finally, make sure you state clearly that you're up to the major challenge an MBA represents intellectually, socially, personally and financially.
References: to love or to like you
References tend to be somewhat overlooked by MBA applicants in general. After all, you're not the one writing it. Furthermore, the status of the signatory often overrides personal connections, in the belief that someone with a more important position carries more weight than a direct report. Actually, people who've worked with you directly and have a personal knowledge of how you perform your duties, treat your colleagues, and deal with hierarchy, are more likely to write enthusiastically honest feedback about your abilities and ambitions.
Most top business schools don't request recommendation letters anymore. They prefer to send a brief survey with specific questions about the applicant. A good reference demonstrates that the writer knows and trusts you and your decision to invest in an MBA; in other words, it's a reference that shows the person loves you, instead of just liking you.
Of course, none of this will help your application if your exam scores aren't good enough, or if you don't ace your personal interview. Yet at this point, your main goal should be to catch the application managers' attention and convince them that they should give you a chance. If you follow our advice, many of them will!
For more information on late applications, reach out to us – quickly!