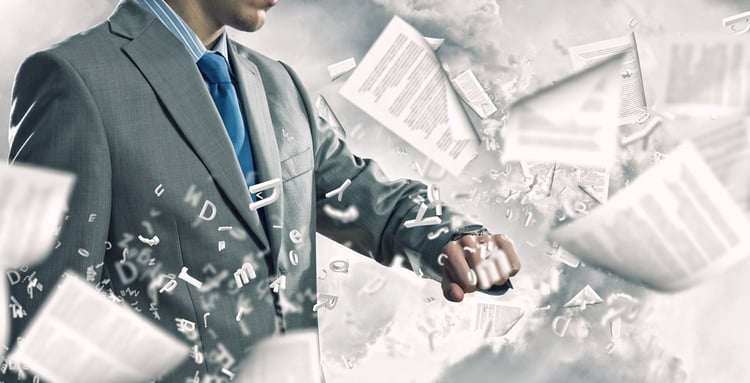 If you're thinking about taking an MBA, you're probably worried about choosing where to take it, submitting your application on time, getting the right supporting documents from previous higher education institutions and from referees, etc. It's all really important, but you mustn't lose sight of what you're signing up for. An MBA is a major investment financially, as well as emotionally. You'll be asked to form groups with people you barely know within days of the beginning of lectures; to process huge amounts of theoretical information; to develop practical, soft skills; and to manage your personal life in the meantime.
Managing your time is indeed a problem even while you're applying for an MBA, when you must rely on third parties to provide everything you need, take the GMAT or GRE and an English language test and keep track of the whole process. That's why in this blogpost we present the best time management apps in the market.
Time management starts with the difficult task of tracking your time. Only when you know what you're actually doing with your time can you optimize it. RESCUE TIME is an app you download and runs in your computer without disrupting your normal activities. It generates daily reports that tell you how much time you spent on websites, your email, etc. It also blocks distracting websites according to your instructions. Manually, you can set it up to also track time spent in meetings, at the gym or with friends. Finally, it comes with an "accomplishments log" that you can use to signal the tasks you actually completed on any given day.
RESCUE TIME is a monitoring tool: it only increases your productivity if you take whatever actions necessary to correct your behavior once you're in possession of the facts. In other words, and like any other app, it only helps you do your job – you're still the one who must do it. But it's a great starting point to a smarter work.
This is the must-have app to handle busy schedules and lots of different tasks. If you're an MBA student, RESCUE TIME can help you detect if you're not investing enough time in networking or studying, for example. REMEMBER THE MILK is the app that helps you do what you have to do by remembering you of tasks and goals you may otherwise forget during a busy day. It's free and works in a synchronized way on all your devices. All you have to do is register the tasks you need to accomplish and at the set time it'll remind you of them.
This app helps you get the right things done, and not necessarily more things. By reminding you of your priorities, it avoids wasted time on irrelevant tasks.
MLO can perhaps be best described as a project management app. It tackles our difficulties in establishing priorities by taking regular to-do lists and transforming them in organized sequences of tasks organized by priorities and dependences, urgency and importance. While it doesn't track your time, it helps you spend it well. Compared with REMEMBER THE MILK, it's based on a more overarching approach to your tasks. Through its prioritizing features, it puts what you must do in the context of your life, allowing you to manage both your professional and personal tasks. It also gives interesting image - and voice - recording remembering techniques and user-friendly information storage, facilitating access to data anywhere and anytime.
Used wisely, these apps can be extremely helpful towards a successful application and a productive MBA. If you can convince your fellow students to resort to the same apps you use, group work and networking – key characteristics of an MBA – will become more interesting and fruitful opportunities. If you need to know what is expected of you during an MBA before you choose your time-management app, we'll be happy to discuss it with you.