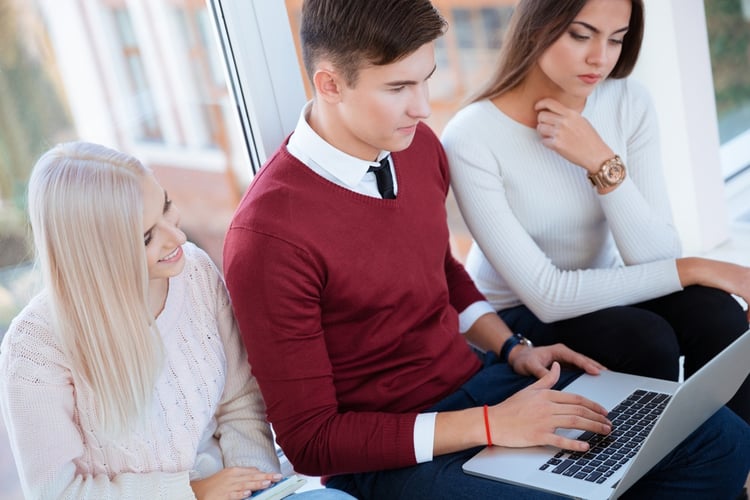 Education professionals must deal with ranking-related questions and doubts all the time. Millennials' parents, unlike their own parents, tend to be significantly involved in their children's choices – and put a lot of faith in rankings. Applicants also look at rankings, sometimes going through dozens of different MBA rankings.
Why are rankings so appealing?
In part, this obsession with rankings responds to a natural desire to do what others are doing: if X is now the trendiest tourism destination, we want to go there too; if Y is the book everyone is reading, we go and buy it; if Z is the business school most people want to attend, we apply for it as well. Marketing companies are well aware of this follow-the-herd aspect of human nature, and brazenly explore its potential.
Young adults currently applying for MBAs belong to a generation whose encounter with real life (personal and professional) once they left home has been, in most cases, brutal. Raised during times of peace and economic growth by parents who invested staggering amounts of money in their education, while feeding fantastic expectations of success, they now struggle to find jobs that suit their qualifications and offer real chances of growth. The world around them is one of uncertainty and turmoil, quite the opposite of what they grew up in. In this context, and faced with the difficult decision of choosing an MBA, rankings play a reassuring role: they are presented by their makers as the ultimate objective and indisputable resource for the ideal decision.


The rankings' trap
However, rankings are anything but objective and indisputable. Publishing a yearly MBA ranking is a must for many news outlets and education agencies, and their agendas are seldom clear. It's tempting to look at the final table neglecting the verification of the criteria used to elaborate it. In fact, it's only in the small prints – if anywhere – that readers can discover whether a particular ranking is based on information provided by business schools; on in loco inspections; or a combination of both. The complete explanation of selection criteria is also quite often hard to find, and even harder to interpret.
Adding to this somewhat mysterious nature of many MBA rankings, social psychology teaches us that we instinctively look for information that confirms our desires. This means that we'll pay attention to those rankings that support our convictions, regardless of how well-founded they are.
Summing up, any decision based solely on rankings is a bad decision. The end result may even turn out OK, but the decision-making process is fatally flawed.


So why and how must we pay attention to rankings?
First of all, because the market does. Future employers are aware of FT and The Economist's rankings, for example, even if they just skimmed through them. Rankings may actually be their only source of information about an education market from which they are mostly aloof.
Secondly, because rankings do provide valuable information. Here are some guidelines to help you make the most of them:
Study rankings that are the product of independent inspections and information facilitated by business schools;


Look at the criteria followed and concentrate not on overall results but on those items that matter the most to you;


Analyze past rankings to see which business schools rank consistently in the top 10 or 20 worldwide, focusing on their presence in rankings instead of their positions in any given year;


Always bear in mind the editorial agenda of the publishing entities, maintaining a healthy guarded attitude.

Rankings can help you choose a good MBA program, so they do matter. Yet your goal must be to find the best MBA program for you, so be wise in the way you process rankings.