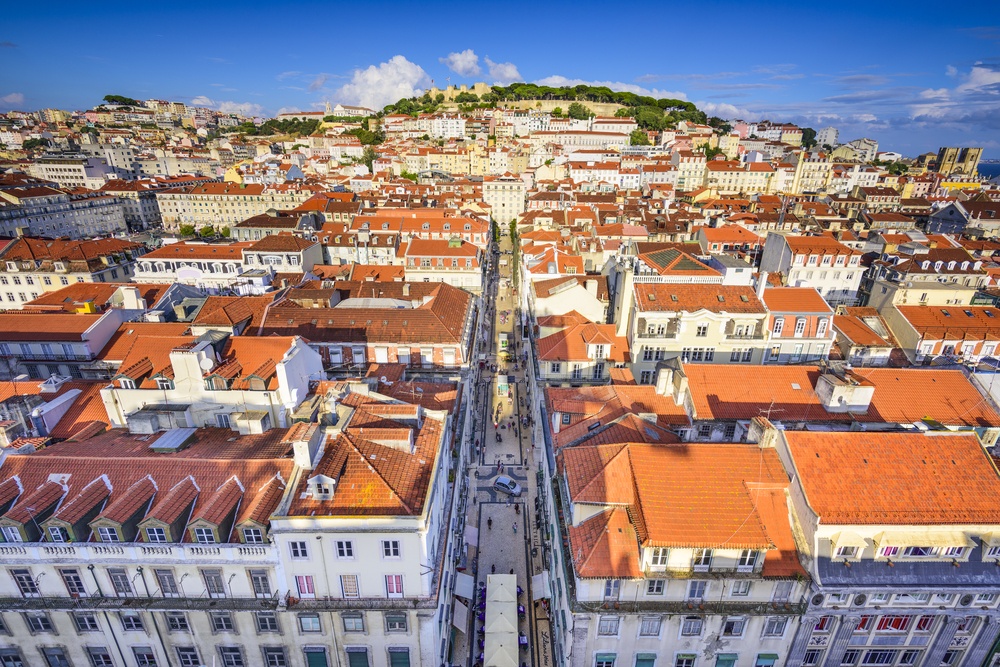 There are less than a dozen MBA programs available in Portugal. The fact that institutions in Lisbon chose to join efforts to create a competitive program naturally caused a smaller number of programs available – and a greater variety of programs. So, you must consider several factors before choosing which MBA in Portugal best suits your needs.

The Lisbon MBA, the most well-known amongst them, results from a partnership that united the two largest business schools in the country – Nova School of Business & Economics and Católica-Lisbon – and offers students the chance to attend summer modules at MIT, Boston (USA) through their International Full Time program.

MBA Location
Following the real estate motto is always helpful when considering a big investment. If you're considering studying in Portugal, your main chances are split between Lisbon and Porto. Both are beautiful cities with booming cultural lives, sizeable student populations, safe and accommodating. Yet while Lisbon is Portugal's capital of entrepreneurship and corporate headquarters, Porto is more connected with the country's manufacturing industry (textiles, footwear, furniture, pharmaceuticals) and Port wine firms.
Culturally, and despite the innovative and export-led nature of most northern companies, Lisbon is much more international. Weather wise, it is sunnier and less rainy. There is an aerial bridge that connects both cities frequently and at a low cost. Portugal is a small country, so you can take a train down south and reach its northernmost tip in less than 8 hours. Having said that, since you'll spend most of your time during your MBA in the city where you have lectures, you must consider what it offers you in terms of corporate surroundings – considering your post-graduation career ambitions – and access to the rest of the country – an MBA is as much a cultural as it is an academic experience.
MBA Rankings
Rankings should never be your only criterion to select an MBA program, but they do point to a brand-recognition and a kind of prestige that may influence your post-graduation career prospects. When analyzing rankings, pay a special attention to Return on Investment and employability rates. If you're not sure about how to interpret available data, or want to research less publicized programs, contact the teaching institutions. Remember that there's no such thing as the perfect MBA program: your aim must always be finding the best available program for you.
International and Networking opportunities
Faculty in Portuguese MBAs is highly qualified; curricula are up-to-date; soft skills development is a major part of all programs; the teaching language is English; MBA formats are standard (one full-time or two part-time years). Yet there are two main factors that differentiate MBAs in Portugal from one another:


Firstly, not all of them include a period of work or study abroad. Depending on your goals, this can be relevant because it can give you gives the chance to use your newly-acquired knowledge in an alternative setting and see for yourself how it fares in the global business world;
Secondly, a period abroad is yet another occasion for you to expand your professional network. Since access to what is commonly called the "hidden job market" (unpublished job vacancies) depends on personal referrals, networking is crucial for your post-graduation prospects. This is why institutions bet on promoting networking and market exposure. In Portugal, this bet may be constant, throughout the entire MBA, or more concentrate towards the end of the program. Again, don't hesitate to contact institutions and enquire about it.

Summing up, if you're planning on taking your MBA in Portugal, always bear in mind your personal goals and use them to conduct your research. Then, contact the institutions directly for further clarifications and additional information.
For additional information on this topic feel free to contact our MBA advisors.