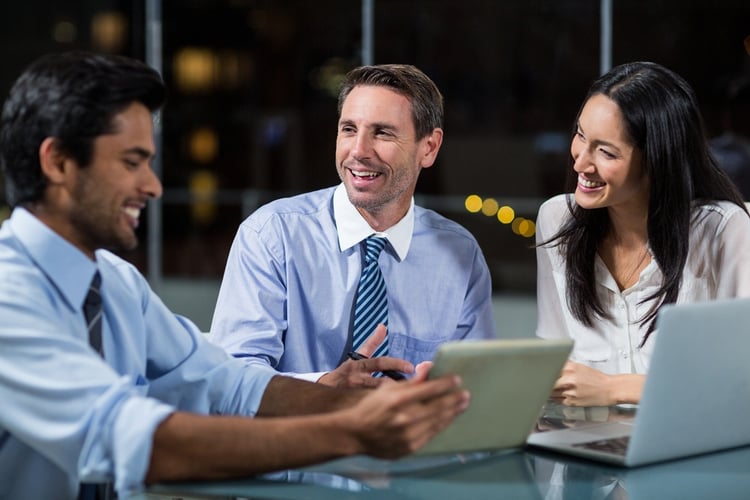 A Master's Degree in Business Administration (MBA) is one of the most sought after graduate business degrees in the world. It is one among a wide range of other graduate business and management degrees available, including executive master courses.
Executive Master's courses are designed for professionals in full-time employment that cannot or don't wish to leave their jobs for one or two years in order to update their knowledge and better their skills, yet recognize the need to go back to school. Time is really of the essence, in this case. Executive Master's courses exist in many study areas and can best be described as an upgrade of a postgraduate course.


Executive Master's Formats
There are several modalities of Executive Master's, all of them mindful of the students' availability:
Two to three days per week of intense study in a specific location, including lectures, case-studies and group assignments, usually for one or two years;
Combinations of face-to-face work (also known as contact work) with distance learning and work resorting to the use of technology, varying widely in terms of duration, with lectures, case-studies and group work taking place in presence and online;
Very rarely, distance learning courses (without face-to-face work), the distribution of lectures, case-studies and group work designed to compensate the absence of physical interaction among students and between students and Faculty.
Institutions are free to offer any format they wish in accordance with the feedback from the market, so almost every year there's a new kind of Executive Master's course. Each teaching / learning modality combines theory and practice and manages group assignments in its own way, and market exposure tends to be concentrated in a final thesis or field project.

MBA Formats
The norm is one year full-time or two years part-time, but there are also blended MBAs, which combine in campus and distance learning, and 100% online.
Independently of its duration, business schools are increasing their offer of Global and International MBAs, with a more diverse student body and an international orientation of its curriculum and activities, usually including a period of study and/or work abroad.
Similarities and Differences
Both Executive Master's and MBAs rank 7 in UNESCO's International Standard Classification of Education (ISED).
Executive Masters usually have between 250 and 300 contact hours. Instead, most MBAs, whichever their format, full-time or part-time, have between 550 and 630 contact hours. Besides the duration of the courses, it is important to consider the work load. Generally, MBAs are more demanding courses.
In terms of target-population, MBAs and Executive Masters don't vary much, except in nationalities. Full-time MBA are able to attract a higher number of international students than Executive Masters.
Another important difference is the perceived value by the market. Unlike Executive Masters, MBAs are recognized all over the world. An MBA in Portugal is the same as an MBA in Germany, Canada or Australia. The motivation to do an MBA is mostly career-driven and this is supported by the strong focus given to personal development and career management skills. Top MBAs all have Career Management Teams that guide and support students in their career expectations.
For additional information on this topic feel free to contact our advisors.