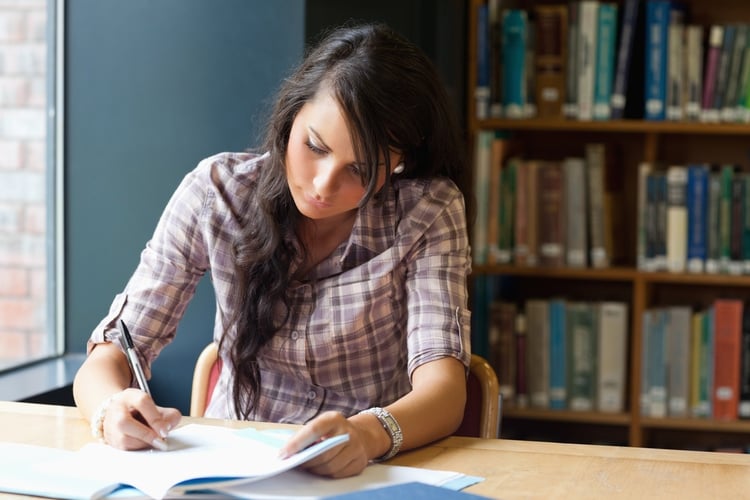 Writing an essay is in many ways similar to writing any other text: you'll have to compete for the reader's attention against normal day-to-day interruptions (a phone that rings, a colleague in need of assistance, etc.) and against the reader's own boredom or worries. No matter how much time you've put into it, bearing in mind the life span your essay will have once it leaves your hands and becomes part of one application file among many others, will help you structure and elaborate it in a way that ensures it will be read attentively and, even more important, become memorable.
Use a short and impactful opening line
"My name is X and I am X-years-old." This is how many application essays begin. In fact, your name will be at the end of the text and your age is in your ID card or academic transcripts. Even worse than useless information, this sentence communicates a sense of banality to which even the keenest application manager won't respond with enthusiasm. Be bold! Think about when and why you decided to apply for your academic program of choice, or about what sets you apart from your potential fellow students. Condense it in a short, impactful sentence and read it aloud several times, to test its grip, before you resume your writing.


Resort to the "zig zag" technique
Your essay is as much about you as it is about the institution and program you're applying for. Before your first essay draft, make sure you've researched the characteristics of the program's target-population, its curriculum, alumni profiles, and the kind of market exposure - internships, international opportunities and/or networking events on offer profiles. Then use this information to write a balanced essay that simultaneously answers why you've chosen to apply for that particular program and why the institution should accept your application. The "zig zag" technique – going back and forth from your life story and motivations to the program's features and ideal student profile – allows you to demonstrate you're well informed and protects you against clichés and reader boredom.


Tell a story
It is tempting, once you've done your research and found out the ideal student profile the institution you're applying for is looking for, to mention your skills and competences in a shopping-list fashion. Don't do it. It's tiresome for the reader; doesn't really expose your personality and achievements; and may even be counterproductive regarding expectations' management. Instead, choose a couple of your strengths and illustrate them with an example. Get personal: while other applicants may display skills and background similar to yours, it's unlikely that they have used them like you have. Telling a story helps application managers remember you and prepare your personal interview (when applicable).


Get personal
Don't be afraid of showing your personality! There is no such thing as the perfect essay template. Your goal must be to get noticed. Bear in mind that application managers read hundreds if not thousands of essays (and go through all the other documents that compose an applicant's file). Take calculated risks and demonstrate how you think, what you aspire to, what worries you, and what sets you apart.


Don't quote people you don't know
Quotes are often very useful, but only when they illustrate something you'd say anyway. Quoting something just because it "sounds OK" or "is a beautiful sentence" can, if you don't know the author and context of the quote, lead to embarrassing moments if you are selected for a personal interview. It's always better to trust your own words and ideas. After all, this is your application essay!
For additional information on this topic feel free to contact our advisors.