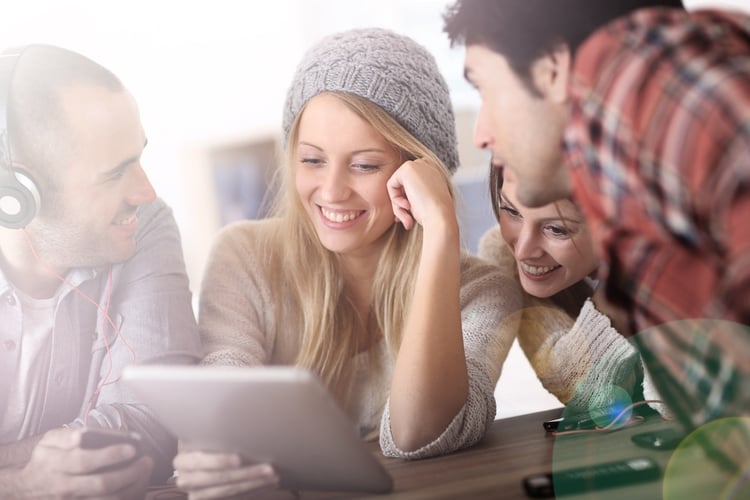 The choice between an MBA and a Master's degree is often a problem for students and professionals, but it's a crucial one and the differences aren't always obvious for potential applicants.
MBAs are Master's exclusive to Business studies and are indeed a Professional Accreditation. Master's degrees have been awarded since the Middle Ages to students with a Bachelor's in whichever fields they had devoted themselves to.
By comparison, Masters of Business Administration are very recent. They first appeared in the USA at the turn to the 20th century when booming American firms identified the need for a more structured knowledge of management to grow and expand.
The 20th century was a century of upheaval, and one of the effects it had around the world was the democratization of education. This means that, for the first time in history, an entire generation worldwide has had access to formal education. MBAs and Master's degrees kept on adjusting to the times, yet MBAs retained their original character.
The Bologna effect
Then the European Union decided to launch the Bologna initiative, the business world - especially Consulting and FMCG companies - reacted by commonly demanding that applicants for job openings possess a Master's degree.
Applicants for these courses are challenged to consider their future, but also their past. Most institutions don't consider professional experience a requirement for a Master's application, so students can and do move straight from their Bachelor's degrees to their Master studies. Aside from these pre-experience Master's, there are post-experience Master's that allow professionals with at least one full year of work experience to specialize in a certain field.
The importance of work experience for MBA admissions
On the other hand, substantial professional experience is a crucial condition to be accepted into an MBA program in Europe. The number of years varies, but a minimum of 3 seems as low as schools are willing to go. Often, to prevent offering competing products, schools also set an age cap for Master's applicants (for example, you can only apply before you turn 26-years-old).
This makes perfect sense when we consider why MBAs were created. They were always aimed at people already working, with accumulated experience and an eagerness to use the MBA to leverage their careers, and to develop the companies they are working in with ambition and an innovative and professional approach to management.
An MBA was and is:
Hands-On;
Long-term and forward-thinking;
Focused on Strategy and Investment;
If it's a good MBA - it strives to look at the business world from all points of view.
The power of networking
Moreover, an MBA bets on the power of networking inside and outside the classroom; business schools launch events, organize conferences and cocktails, invite top-notch faculty to ensure that the benefits of the students' experience is shared and transformed into new professional opportunities. And networking takes a lot of time.

The practical side of the MBA
Unlike in a Master's class, "case-studies" are the core of the MBA teaching method. Concepts and frameworks are acquired through practical and hands-on exercises and discussions. Faculty - often the same for MBA and Master's - expect students to have read the recommended bibliography before coming to class and the lesson revolves around the discussion of actual moments of crisis or success featuring a specific company that lead to significant changes in the way Management works. Group assignments and presentations are common in Master's and MBAs courses, yet Master's students tend to focus more on theory since they lack the kind of market exposure that marks MBAs' debates.
It is unquestionable that students learn immensely with Faculty, but students must not underestimate all the lessons learned with their peers. Demanding admission processes guarantee the quality of the students and because they all have relevant professional experience, they share invaluable knowledge among them.
MBAs are commonly seen as transformational processes. Top MBAs offer integrated career management and personal development plans. The philosophy behind this personal approach is that "better persons become better leaders".
For additional information on this topic feel free to contact our mba advisors.