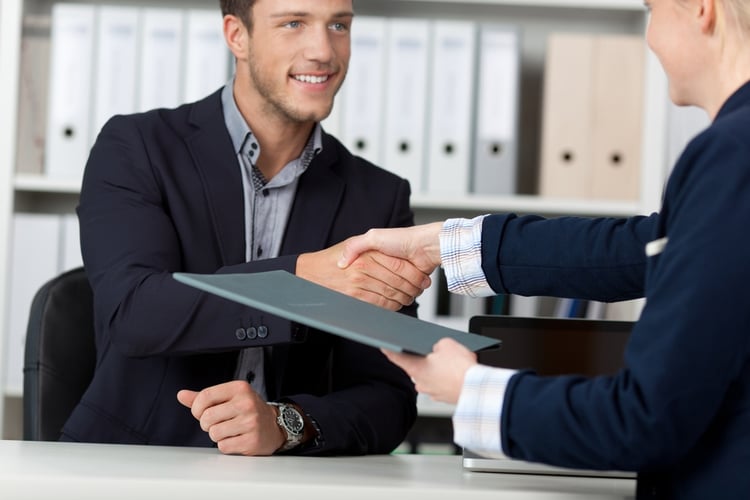 Face-to-face interviews are often the final stage of an MBA admission process. That fact alone is enough to unsettle most applicants. So you ask your acquaintances for advice and they'll usually say something along the lines of "Just be yourself". This blog post will explain why that's the wrong approach. A successful admissions interview relies on the applicants' ability to present to interviewers the best version of himself / herself, and that requires research, practice and interview etiquette.
1. Research, research and research some more
THE SCHOOL:
Confidence derives from knowledge, so start by studying the business school's history, values, accomplishments, Faculty, student body composition, campus, etc. Don't limit your research to official marketing materials; go on YouTube and get a feel of what students who attend the school do and share online. This will help you generate empathy with real people who have already overcome the admissions process and see that, in many ways, they're just like you.
Write down the reasons that led to your school choice in the first place and complete the list with the newly-acquired information. Focus on what motivates you; your interviewers already know the institution they work for. What they must observe is what drives you, how you'd fit in and the kind of contribution you could bring to their MBA program.
THE PROGRAM:
The postgraduate education market is flooded with MBAs. What made you choose that particular program? What are the subject matters that interest you the most and why? What are the extracurricular activities that have a special appeal to you? Be honest with yourself: if factors like tuition fees, location or a friend's opinion played a major role in your decision, note that down as well. Remember that successful businessmen invest their money wisely, establish themselves where they can be at the top of their productivity and know who to trust.
YOUR GOALS:
If you've devoted yourself seriously to the first two stages of your research, you've found out a lot more about yourself than you're probably aware of. Review what you've written down, go through your resume and through all that you've achieved that you haven't included in it. Then, imagine what you can do if you become more knowledgeable in the areas that interest you and expand your professional network. Talk to your friends and family about it; an external point of view is extremely helpful at this stage. Finally, define no more than three post-graduation goals that you can discuss with enthusiasm and based on facts.
2. Practice, practice and practice some more
Again, the idea is to put forth the best version of yourself. This means that you must be in a position to give informed answers, evidence-based opinions, and concrete examples that illustrate the points you make. You've done your research, so now organize it in a way that ensures that even the most inattentive interviewer will pay attention to your words. Remember that interviewers often see dozens of people on the same day; it's a tiring job that comes with a major responsibility. Practicing your answers to questions about your personality; mentality; CV; academic and professional choices; potential contribution to the program; and post-graduation goals is not only crucial to your success. It's also a demonstration of respect for the interviewers' work.


3. Etiquette matters
You've done your homework and it's interview day. Be sure to:
Dress in a way that is formal, age-appropriate, and comfortable yet reflects your personality.
Get there at least half an hour before the scheduled time (you may need to register).
Have a book or newspaper to read while you wait (it will help you relax and project the image of someone interesting).
Look everyone in the eyes while you shake their hands.
Establish eye contact during the interview.
Maintain a confident yet elegant posture (your body language is incredibly important).
Thank your interviewers in person and with a brief email the following day explaining how you appreciate their consideration of your application and reiterating your interest in joining their MBA.
We can all be the best version of ourselves in crucial moments if we put in the effort. But if you have doubts about MBAs interviews or the kind of profile recruiters tend to look for, do contact us!