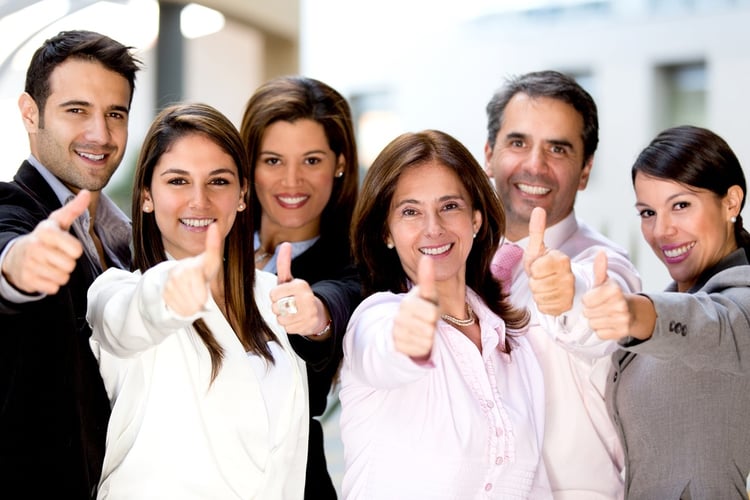 Recommendation letters or forms are a crucial part of your application for a top MBA or postgraduate program. They support your motivation letter, essays and CV by providing application managers with an external opinion about your personality, academic and/or professional path and untapped potential. Therefore, choosing your referees carefully and ensuring they have all the information necessary to write you a stellar recommendation is very important. This blogpost will help you achieve that goal.
Think about your referees as soon as you decide to apply for your program
Identifying possible referees is often harder than one would think. Former teachers may not remember you, or have moved to other institutions since they taught you. Companies have different policies regarding recommendations for outgoing employees. Teammates from various walks of life may not be readily traceable. Personal pet peeves, lack of time or simple distance may work against you. And so on.
To prevent getting to that "Click Submit" moment without good recommendations, start noting down the names that come to your mind as soon as you decide to apply for your program. During your GMAT / GRE study or essay writing breaks, find out where the people you've been thinking about are. Write down their occupations and contact details. Keep a list of at least 5 referees to guarantee you'll get the 2 recommendations you'll need.


Choose people who know you well over people with important positions
A teacher or a manager with whom you've developed a personal relationship always beats a Professor or a CEO who hasn't a clue who you are. Recommendations are about you and your achievements, and not about how important or well-known the signatory is. If you must choose, bet on people who've worked directly with you and could testify your achievements directly. They'll give you the most heartfelt and trustworthy recommendations.


Contact your referees with enough time
A brief and polite email, or phone call, explaining your intentions and asking the person if he or she accepts to refer you will help you discard those extras contacts that for some reason are unavailable, avoiding frustrations and stress later on.


Give your referees all the information they need
Writing a good recommendation isn't easy: the best ones are personal, fact-based, verifiable and completed by a statement of availability on the part of the referee for further clarifications. Once you've defined your referees, send them your updated CV and your motivation letter and/or application essays to help them remember you and the time you spent together and to ensure they know what you've been up to since. Look at the total sum of your application documents – GMAT / GRE and IELTS / TOEFL scores, CV, essays and LinkedIn profile – and pinpoint those personal and professional traits that you haven't been able to underline as much as you'd have liked to. If appropriate, don't hesitate to mention them diplomatically to your referees. With a little bit of luck, they'll draw attention to them in their testimonies, thereby assisting you in submitting a strategically overarching application.
Also, and since each business school has its own guidelines for recommendations, make sure your referees understand what they must do (Write a letter? Fill in an online form?) and when (Before the application deadline? Once they're contacted by the school?).

Thank your referees!
Application processes are stressful and time-consuming, so this obvious gesture sometimes isn't that obvious… Acknowledge your referees' time and commitment with a handwritten note and let them know the outcome of your application.
Good luck and remember: our team is always ready to answer your queries!