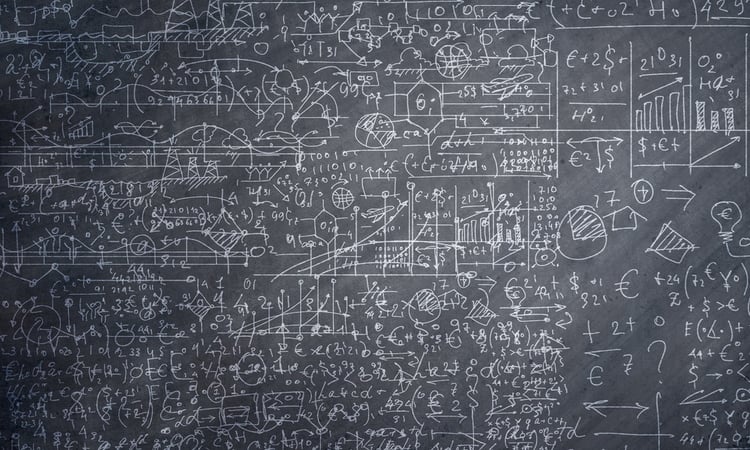 The mere idea of having to take the General Management Admissions Test (GMAT) is enough to unsettle most people. And yet, GMAT average scores have been going up, with top business schools boasting average entry scores higher than ever. Apart from adding the Integrated Reasoning section in 2012, the Graduate Management Admission Council (GMAC – the organization that runs the GMAT) hasn't changed the test since it created it in the 1950s.
Why are scores going up, then? Because people are studying better.
The sheer amount of resources now available to test-takers allows contemporary students to aim for higher grades – if they use them wisely. Here are some general tips for you to join the 700+ ranks.

Set your GMAT goal
If you're planning on taking the GMAT, you should already have one or more business schools and executive programs in sight. Check their entry requirements, including the minimum score accepted (the score range goes from 200 to 800). Don't forget to explore scholarship options, given that a higher GMAT score can open doors to a merit-based scholarship. Determine your availability of time and resources to prepare for the exam objectively. Then, set a personal goal. Having a certain score to compare your test results while you study will keep you motivated and help you adjust methods and study time along the way.
Prepare to study long and hard
You cannot "cram" for the GMAT. The test is structured to challenge your ability to simultaneously work with known problems, solutions and patterns and think outside the box. You'll need long hours of study and practice, so make sure you define specific times in your busy schedule to prepare for it. It is was to define an ideal timeframe, because each person is different. However, for those who have had mathematics throughout high school, and are confortable with numbers, we can say that 2 months of continuous practice (while working full-time) is usually enough to achieve an average score (around 600). For higher scores you'll need more time. It is extremely important to follow a study plan with discipline, praticing every day. That is the true "secret" to success!
Gather your study materials in one go
There are literally thousands of books, articles, simulators, and exercises to prepare for the GMAT available online. Before you start your research, talk to those around you and ask for advice. Look at what's worked for them or for former test takers. Once you've picked a set of materials, stick to it. Otherwise, you risk spending more time searching for materials than actually using them. Our recommendations: Official Guide for GMAT Preview or Kaplan GMAT Premier. If you're aiming a 700+ score then you need to add the Kaplan GMAT 800 prep book for advanced students.
Tap into your emotional side
Intellectual and academic preparation without resilience will lead to poor results. Remember that on the day of the test you'll be surrounded by nervous fellow students, many of whom will probably be feeling that their future relies on how they perform. Your own application will depend on your score. So don't underestimate your emotional preparation, and remember that it is just an exam: you've taken dozens of exams throughout your life! Besides, you can always cancel it and take it again within 16 days, or more.
Don't do it alone
Even if you decide not to take a preparatory course or have one-to-one tutorials, it's likely that a couple of the thousands of people who take the GMAT every year are close by. Studying with others gives you access to additional materials and, more importantly, it may work as an incentive to maintain your study discipline and motivation. You can also join an online forum for test takers. If you attend any of your targeted business school events, you will most likely meet several fellow attendees that are preparing for the GMAT. Start networking before your MBA starts!
Replicate the GMAT environment while you study
A clock and ear plugs are essential during your GMAT preparation. Keeping track of time is one of the most difficult things during the test, so use a clock from day one of study. Silence will prevent unnecessary distractions and keep you focused on your work. Always ensure that those around you know that you're studying and avoid interrupting you.
Find your strengths and weaknesses
Once you're in a more advanced stage of your study, it's time to identify your strengths and weaknesses. Are you better at verbal or quant? How do you fare in integrated reasoning? Decide if you want to score well in all sections or invest in the one you're apparently better at, and organize your study accordingly.
Take a break before the exam
Your brain will need some quiet time to process all you've learnt and practice before the exam, so go out or do something you enjoy on the eve of your GMAT. You've been working hard for long, so give yourself a break. Get enough sleep hours on the night before the exam, and make sure you're up on time to get to the exam venue half an hour before it begins. This way your mind can adapt to your surroundings and activate your knowledge and reasoning skills.


Good luck! For additional information on this topic feel free to contact our advisors.